In recent years, thanks to the efforts of the Government of Vietnam in improving the investment environment and accelerating the process of integration into the world's economy, Vietnam's economy is growing in at relatively stable rate.
On these favorable factors, Vietnam is now attracting more and more foreign investors to Vietnam and have some significant growth achievements to boost the development of the economy.
Along with the development of the economy in general, the industries, especially auto-manufacturing industry, also have a strong growth rate. The automobile industry keeps growing with the joints of many giant vietnamese companies.
On the market demand of decals as well as the need to expand the company's production and business activities, the company decided to increase the investment capital from 4,100,000 USD to 7,100,000 USD.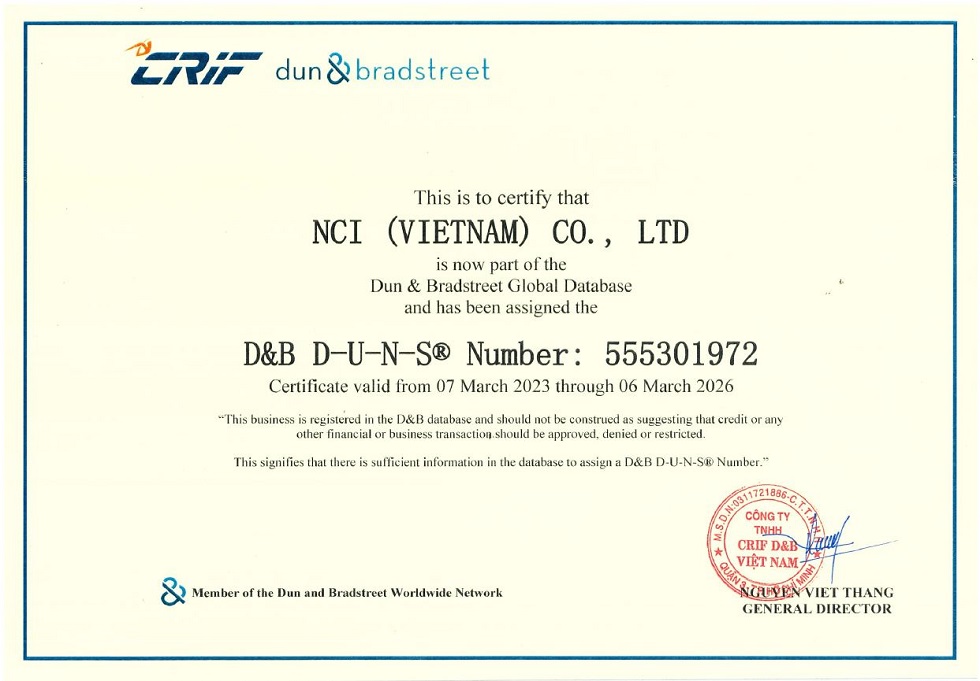 As a member of the global data digitization system D-U-N-S® developed by the U.S. Dun &...
read more