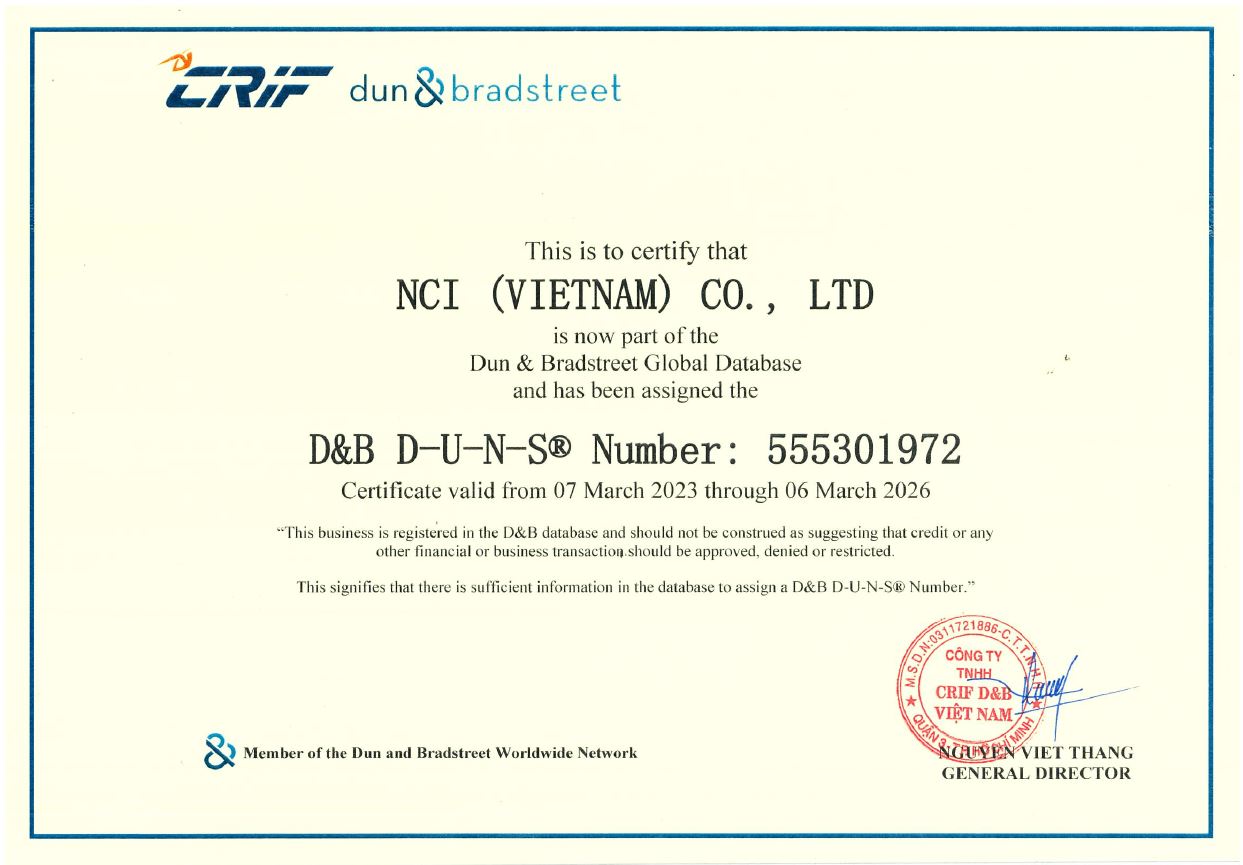 As a member of the global data digitization system D-U-N-S® developed by the U.S. Dun & Bradstreet (D&B). NCI (Vietnam) commits to becoming a transparent and trustworthy company for customers and partners all over the world.
D-U-N-S® is a global standard for verifying business and it can be applicable for business engaged in all domestic and international trade. This certificate is recognized, recommended, or required by over 200 government organizations, trade and industry associations worldwide.
Therefore, the successful registration with the D-U-N-S® global data digitization system is a testament to the transparent and trustworthy commitment of NCI (Vietnam).
NCI (VIETNAM)
On February 28, 2023, NCI (Vietnam) Co., Ltd. held a ceremony to celebrate its 26th anniversary of...
read more